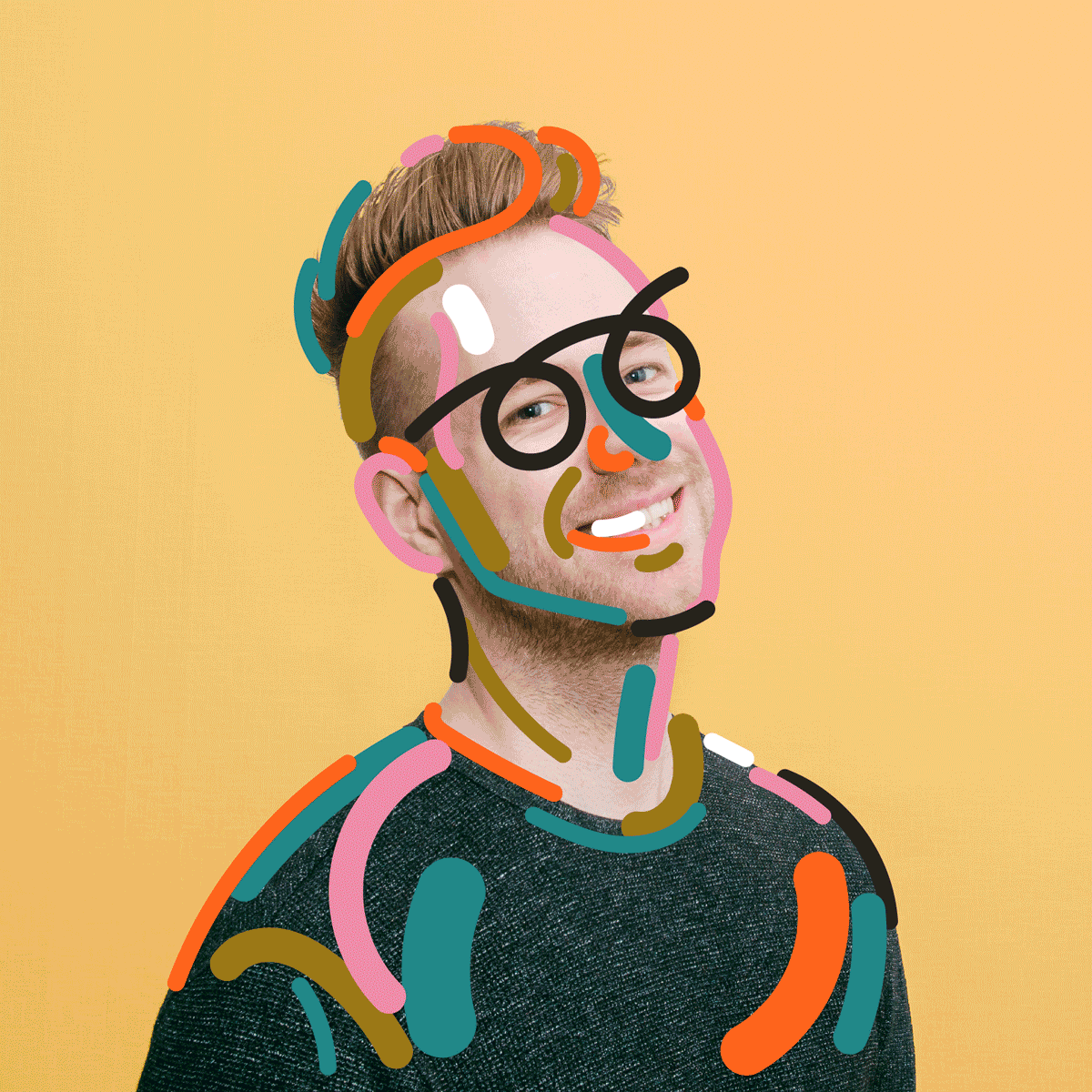 Daniel Brokstad is a graphic designer & illustrator from Norway.

Currently living in New York, where he is working as independent Designer / Creative Director at
Brokstad.studio
After graduating at
RMIT University
in Australia and working in Norway for a few years at
Melvær & Lien (2011)
and
Procontra (2011–2013)
, he packed his bag and went traveling the world while freelancing. Eventually he ended up in NYC at
Sagmeister & Walsh (2015–2019)
. In 2020 he launched
BROKSTAD
, a virtual design studio and collaboration initiative. Always eager to get better at what he does, learning more and find new ways to create design. If he's not in New York, he can often be found in different corners of the world.
Don't be afraid to
say hello!
You can also find me here:
︎
︎
︎
Awards

The One Show 2021 (Bronze Pencil)
The One Show 2020 (Merit)
TDC Type Ascenders 2019
Type Directors Club TDC 2019
Art Directors Club ADC 2019 (Silver + Merit)
Type Directors Club TDC 2018
D&AD Awards 2018 (Yellow Pencil)
Art Directors Club ADC 2017 (Merit)
Brand Impact Awards 2017 (Highly Recommended)
Brand Impact Awards 2016 (Highly Recommended)
Nordic Creative Talent Award 2015
Visuelt 2015 (Gold)
Visuelt 2014 (Diploma)
Visuelt 2013 (Diploma)
Sterk Reklame 2012 – 2016
Publications

New Aesthetics 3
A New Type of Imprint
Victionary's Material Matters 02
Victionary's So1o 2uo 3rio
Victionary's Identity Suite
Sandu's Absolute Stationary Design
IdN Magazine – Shapes-in-pattern
Two Fold Magazine
Sendpoint's BranD No04 – Futurism
Sendpoint's BranD No11 – The typography issue
Sendpoint's Animal Kingdom
Sendpoints – Printing Colors in Graphic Design

Exhibitions

Sagmeister & Walsh: Beauty 2018
Venice Biennale 2018
Milan Design Week 2017
Dasthe Gallery 2017
61° STUDIO: Northern Design 2016
EMPTYMIXUPFRAME 2013
Scanart 2010

Jury

Visuelt 2017


Selected Clients

Snapchat / Pepsi Co / Facebook / The New York Times Magazine / 7up / Parle Agro / C3 Presents / Lervig Aktiebryggeri / Kaizers Orchestra / Cinépolis / ExxonMobil / Baboon / Zumtobel / ENI Norway / Tarkett / Stavanger Konserthus / Grafill / Jæren Sparebank / Vinmonopolet / Oljedirektoratet

Services

Graphic Design / Typography / Branding / Illustration / Art Direction / Lettering / Logo Design / Advertisement / Packaging Design / Poster / Print / Artwork / Animation / Pattern / Exhibition